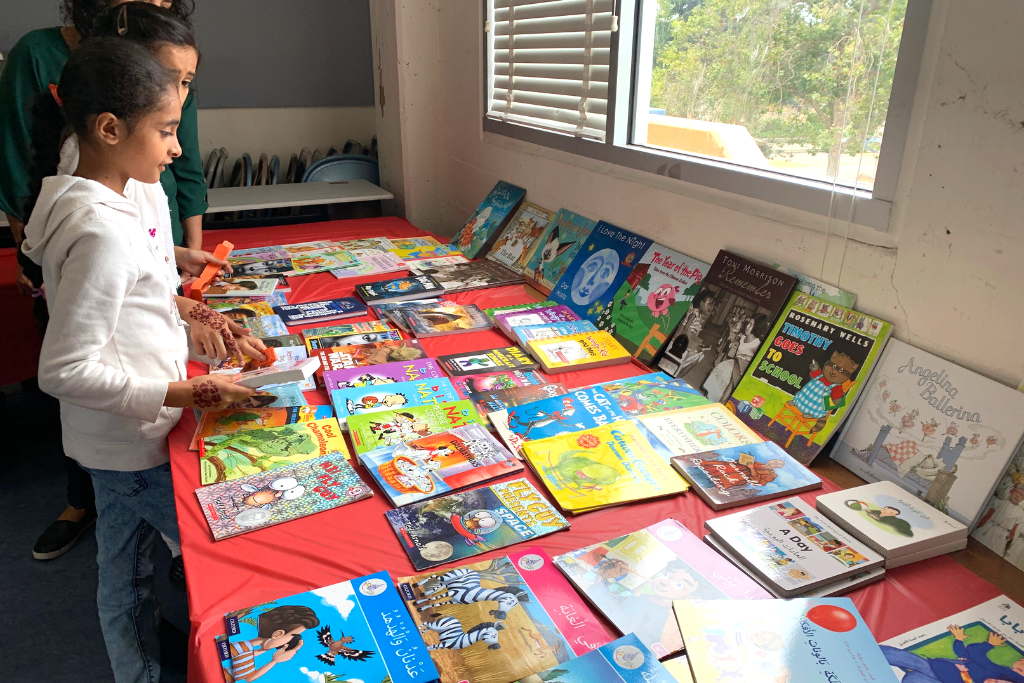 Mini Grants available for Family Reading Celebrations
The Oakland Reads campaign strives to dramatically increase third grade reading achievement, a critical foundation for future learning and success in school. Weaving together the strength of Oakland families, schools, and community partners, we are making possible a future where every child in our city can learn and love to read.
Hosting a Family Reading Celebration, funded by an Oakland Reads grant, is a great way for your organization to get involved in the campaign and share the fun and importance of reading with your families.
Grant Details
Oakland Reads provides mini grants of $250 – $1,000 to Oakland public schools (district and charter), preschools, and community based organizations to cover Family Reading Celebration expenses including books, food, professional workshop presenter fees, and raffle prizes.
All grant funded events must engage children ages 0-8 and their families, feature a read aloud and/or parent workshop, connect families with resources to encourage reading at home, and give at least one book to every child in attendance to add to their home collection.
Grants may be used for a one-time event or a series of recurring family literacy activities. We encourage grantees to budget for new, high-interest, culturally and linguistically responsive books and professional resources to lead parent workshops or model reading strategies. Grant amounts will be determined based on the size of the event and how funds will be used to connect families with resources to support reading.
How to Apply
A brief online application is required to share the proposed project goals, activities, and budget. The application should take no more than 30 minutes.
Before applying, please be sure to carefully review the Application Guidelines for eligibility information and grant requirements. Visit our Planning Tools page to get started with tools and resources to help prepare for a fun and successful project.
Click here to view the narrative portion of our application. Additional information will be asked in the application.