Reading Everywhere Action Grants - Oakland Literacy Coalition
ACTION GRANTS FOR COMMUNITY PROGRAMS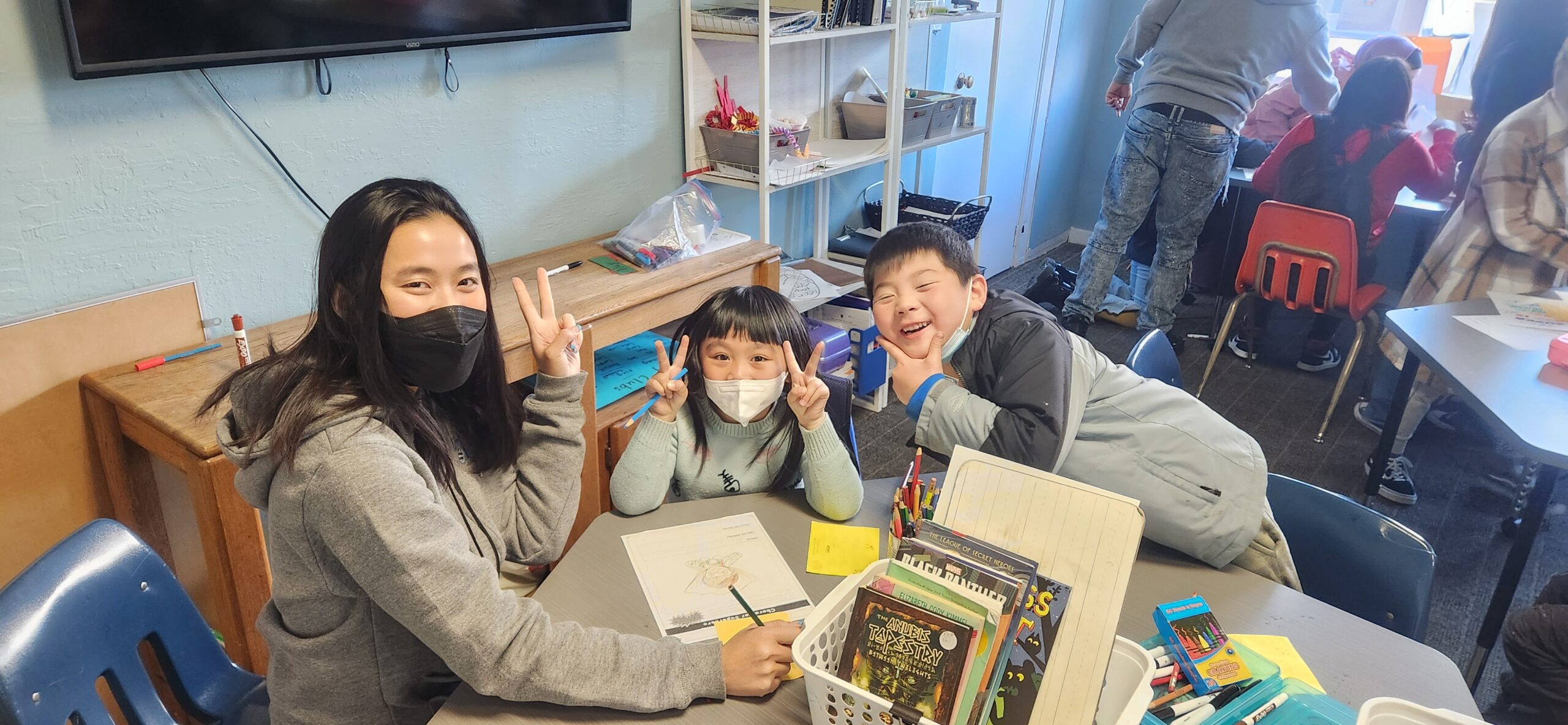 What Are Reading Everywhere Action Grants?
Each school year and summer the Oakland Literacy Coalition invites applications for action grants of up to $500 for reading projects across the community that give away high interest, new books and encourage reading with Oakland children and youth.
We have a large quantity of new, free, high interest books in different languages to give to select community and faith based organizations. Grantees will be able to come pick out books from our office for your students and we will award up to $500 in Action Grants for accompanying activities.

The following are a few examples of projects from this year and we welcome your fun and creative ideas!
A celebration event for teen reading buddies to meet their elementary aged reading buddies in person, along with an author visit and Q&A session.

A series of read alongs and book giveaways as part of a Kinship summer reading program

A Freedom Schools program with weekly culturally relevant books sent home for children to read and discuss with their families.
New for the 2023 School Year
This cycle will be open to organizations serving youth age pre-school to high school

Organizations who are awarded a grant will need to attend a 45 min zoom orientation session to learn more about resources that the OLC can provide, hear about successful projects and share ideas for involving families
Who Should Apply?
Oakland-based community organizations and faith-based organizations that work with preschool through high school age children are encouraged to apply for events in community-based (not school-based) spaces. We also welcome applications from informal neighborhood and/or cultural groups and childcare providers.
Schools and school-based programs are not eligible to apply for Reading Everywhere Action Grants. However, we will have separate opportunities to provide you with books for your students.
Your organization does NOT need to have a literacy or education component in order to apply. We believe that literacy happens everywhere and we LOVE working with all kinds of organizations to reach kids where they are and inspire a love of reading.
Organizations may apply on behalf of one or more sites/locations but are required to submit separate applications for each.
Important Details
All participating students must receive at least one new book to keep. Grantees will be able to pick up books from our office between October 4-27, selecting from a large collection of new, high-interest, diverse and inclusive books.
Projects should either directly engage students' families or share information with families on how to support reading at home. The OLC will provide you with a toolkit of resources.
Grantees will need to attend a 45 min zoom orientation session to learn more about the toolkit and share ideas for involving families
You can apply for only books, only grant money, or both books and grant money up to $500.
We welcome projects and book giveaways that focus on promoting literacy in languages other than English.
Applications will be prioritized that present a clear and compelling idea for how they'll respond to students' interests and needs and create engaging opportunities to improve literacy outcomes and develop a love of reading.
Grant amounts will be awarded based on the estimated number of students served and the scope of the project, and can be used for project activities, including food and supplies.
Important Dates
Applications will be released on August 28, 2023, and can be submitted anytime until September 22, 2023 by 11:59pm.

The OLC will review applications and announce final funding decisions by Monday, October 2.

Grantees will need to come to the OLC office (2744 E 11th Street) to pick up books between October 4-27. We will work with you to coordinate a time for pickup.

Projects must be completed by May 10, 2024.

Grantees will be asked to submit a short report by May 31, 2024.