March 7, 2019
Volunteers Activating Reading Spaces
Share
Last week with the help of some amazing volunteers from Atlassian we converted a storage corner in the Oakland Housing Authority into a designated reading nook. Part of our Oakland Reads campaign is about creating reading rich spaces for children and families. With the help of dedicated volunteers we are able to re-imagine non-traditional spaces into active and immersive reading areas.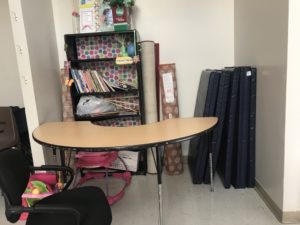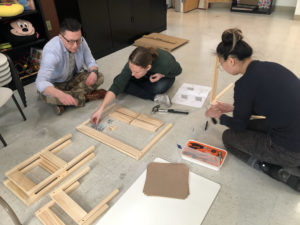 (Pictures left to right: A before shot of what the reading nook looked like; volunteers building a table and two chairs)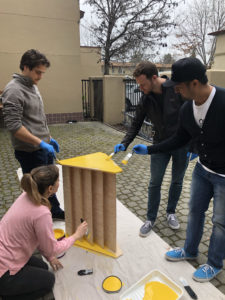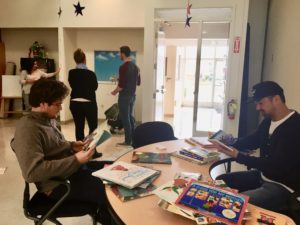 (Pictures left to right: Volunteers painting a bookshelf, Volunteers adding in their personal messages about why they enjoy each book)
Our former VISTA, Sophia Schultz, organized this volunteer day. She created an event where volunteers built furniture, painted a bookshelf, curated books and participated in the dreaming up of this nook. Thank you Atlassian for taking time to show up for literacy in Oakland. Thank you to the Oakland Housing Authority, Lockwood Gardens for providing us the space and partnering with us to create a dedicated reading nook in their multipurpose room. Our hope is for that this corner will invite children and families to read together. 
Here are the final results: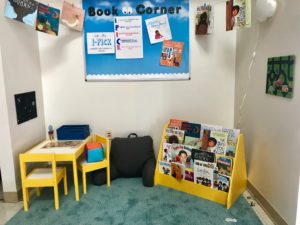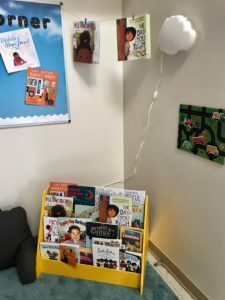 If you or your team are interested in volunteering at our next event contact Yareli, our current Development & Outreach Coordinator, at yareli@oaklandliteracycoalition.org