November 16, 2023
Must-Read Children's Books to Celebrate Native American Heritage Month
Share
November is Indigenous Peoples' Heritage Month! We've compiled a list of Indigenous books that center Indigenous experiences, stories, and identity. The book list is organized by recommended age range, but it's always a good idea to preview the book yourself to see if it's a good fit for your students. It is important to recognize the diversity within the Indigenous community and that all nations have their own languages, cultures, histories, and shared goals and values. Although every title deserves recognition, here are some of our favorite titles to help start your search!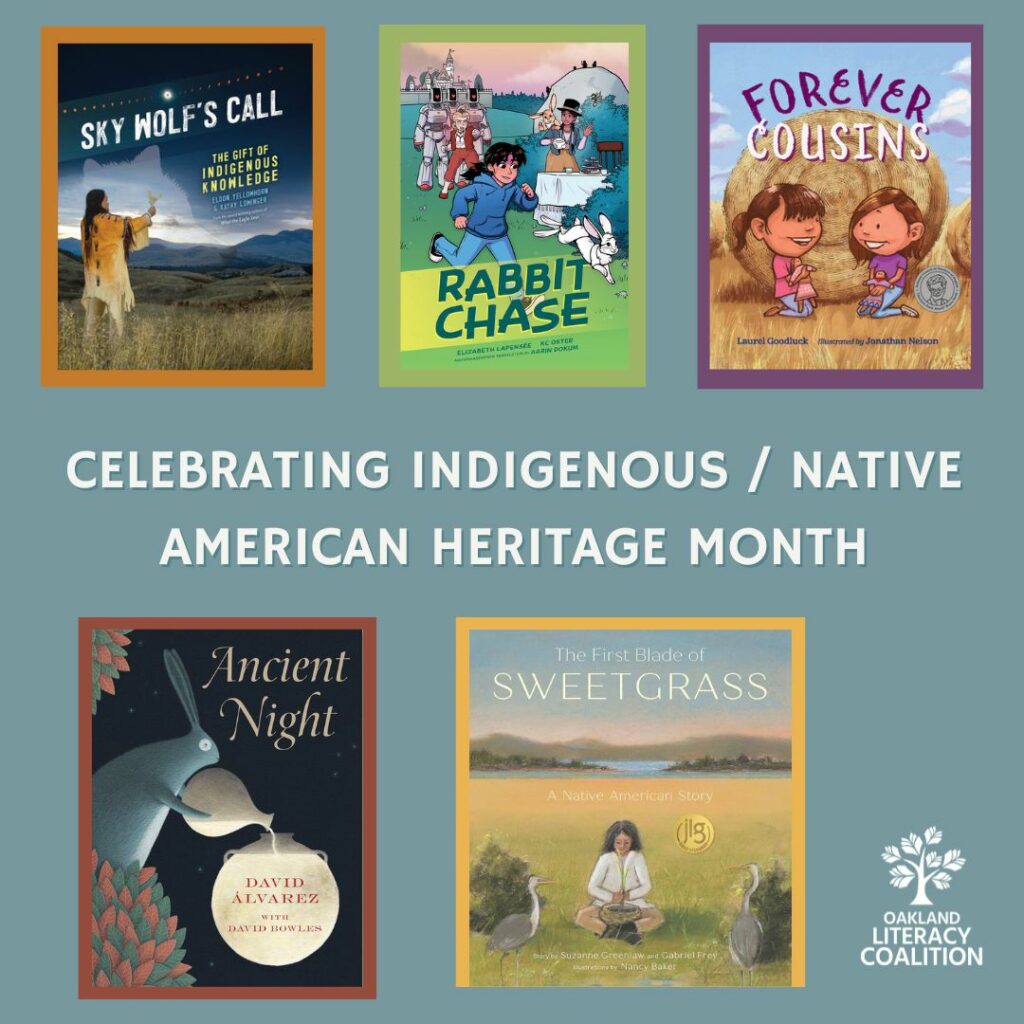 Indigenous Peoples Book Recommendation for Preschool Students
I Sang You Down from the Stars by Tasha Spillet-Sumner offers a beautiful celebration of family and life. This story uplifts Indigenous traditions that foster family and community relationships. This heartwarming story and its charming illustrations provides a beautiful perspective on the connection between mother and child.
Here's another favorite book for preschool readers:
Indigenous Peoples Book Recommendations for Early Elementary Students
For early elementary students, Contenders: Two Native Baseball Players, One World Series by Traci Sorell centers the true story of John Meyers and Charles Bender. Meyers and Bender became the first professional Indigenous baseball players to face off in the World Series. This uplifting story emphasizes perseverance and the importance of following your dreams, despite external pressures or obstacles. Despite the racial bias and discrimination both players faced, they proudly represented their Indigenous identity and made history. 
A great picture book suitable for K-5th grade is The First Blade of Sweetgrass, written by Suzanna Greenlaw, Gabriel Frey, and illustrated by Nancy Baker. A modern Wabanaki girl must learn to practice patience and stillness as she harvests sweetgrass for basket weaving. She learns to leave resources behind for future generations and how to properly and gently interact with her environment. This book also includes a Wabanaki wordbank and glossary at the end!
Here are some other top book recommendations for early elementary students:
Indigenous Peoples Book for Students in the Middle Grades
A powerful middle grade book is Mascot by Charles Waters and Traci Sorell. This title focuses on the controversial discussion about utilizing Indigenous culture for school mascots. A diverse range of opinions and viewpoints are expressed to highlight how Indigenous mascots are harmful. Mascot would be suitable for a classroom-read or for a personal journey of reflection.
Here are some other Indigenous Peoples book recommendations for middle-grade readers:
Indigenous Peoples Book for High School Students
For high school students, A Girl Called Echo is the first title in Katherena Vermette's graphic novel series about the Pemmican Wars of the 19th century. Echo is a Métis girl struggling to fit into her white suburban neighborhood. While listening to a lecture, she is transported back in time to the Saskatchewan prairie and learns more about her ancestors' history and struggle. As Echo flips between the past and present era, she discovers the parallels between her own life and the life her ancestors lived many decades ago.
Here's another recommended Indigenous Peoples book for high schoolers:
Additional Indigenous Peoples Book Suggestions
In addition to our own booklist, we want to highlight Indigenous Reads Rising's book list that has picture book, chapter / middle grade, and young adult categories. IRR is founded by creators within We Need Diverse Books and is consistently striving for diversity and visibility of Indigenous peoples and stories. 
Rotten Tomatoes has also compiled a list of TV shows and movies that celebrate Indigenous culture. 
Additionally, this Native Land Map allows you to search via or region to provide information about the Native land on which we reside on. It is important to stay informed about the spaces we interact and move within. 
Locally, check out the work that Sogorea Te' Land Trust is doing on land rematriation, cultural revitalization, and programs for youth to learn about the land we live on.
You can also find more OLC booklists on our resource page. Have other recommendations for our book list? Share them with us by tagging us @oaklitcoalition @oaklandreads