July 27, 2018
The Promise of Summer
Share
Creating a Real Change for Oakland Students–Summer and Beyond
The promise of summer is one of potential, of wonder, and of excitement. Research consistently shows that high quality summer experiences can keep students engaged, keep them learning, and keep them on track for the school year. And learning over the summer can keep students from losing the hard earned academic ground they've gained over the school year. On July 12th we partnered with the Oakland Summer Learning Network and Oakland Unified School District to sponsor our first ever Oakland Summer Learning Day City-Wide Open House as part of our campaign to #KeepKidsLearning this summer.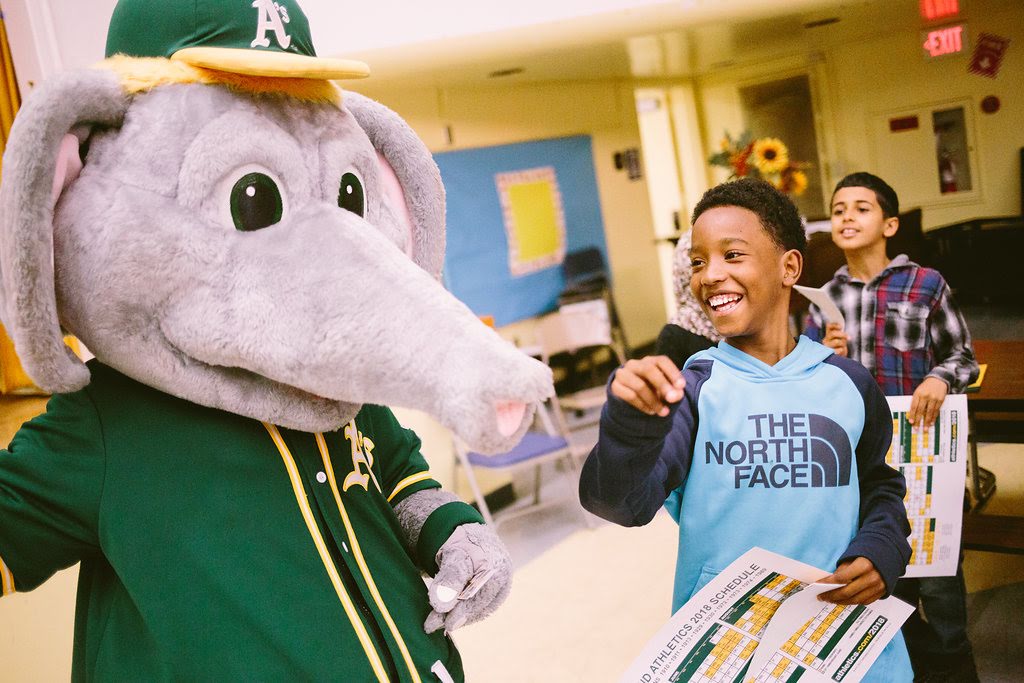 Students at Martin Luther King Jr. Elementary are surprised with a visit from Oakland A's mascot, Stomper, July 2018.
We were joined by 20 city and school leaders and local stakeholders participating in this city-wide advocacy day–visiting 10 summer programs in action. From PreK to high school, academically rigorous to arts, sports, and recreation, Oakland kids were engaged and learning this summer. Across OUSD, over 6,000 students were enrolled in 54 summer school sites. To fulfill the promise of a dynamic and engaging summer, 50 non-profit and community partners stepped in to create high touch and high impact summer learning opportunities, blending the creative with the academic.
At Hoover Elementary, partners at the Springboard Collaborative ran a summer literacy program for Pre-K through 3rd grade students and their families, closing the day with an afternoon of STEM enrichment. At Coliseum College Prep Academy middle school students dove into Leveled Literacy Instruction, while across town at Sankofa elementary, the Oakland Fine Arts Summer School put on their summer production of "Now Come on Down to 7th Street."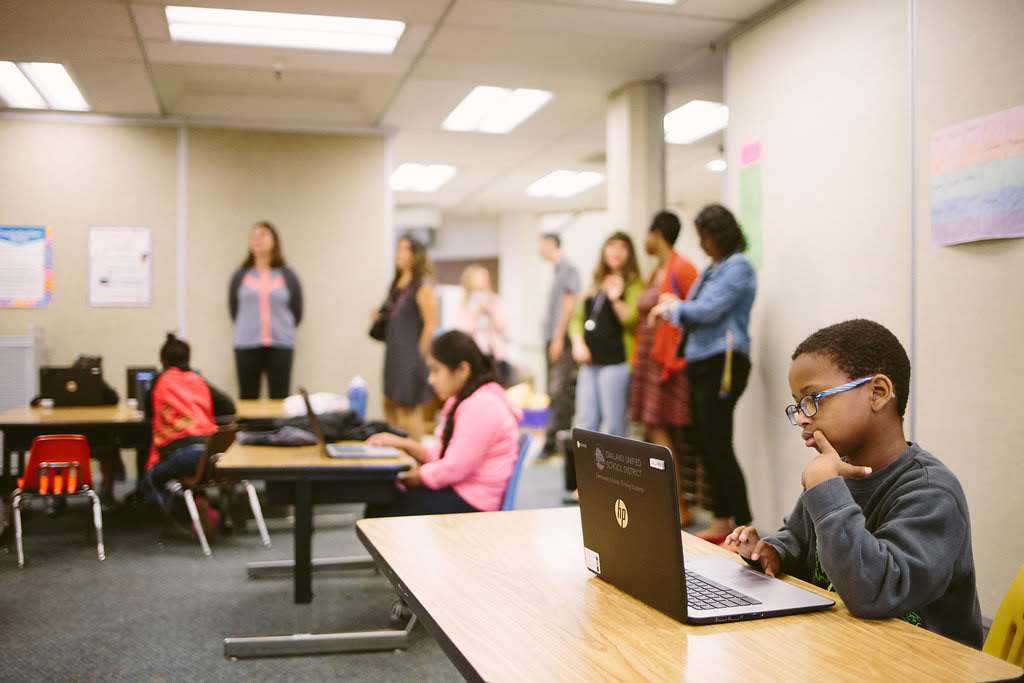 Hoover Elementary students work on finishing their worksheets on the computer during their Springboard Collaborative summer program, July 2018.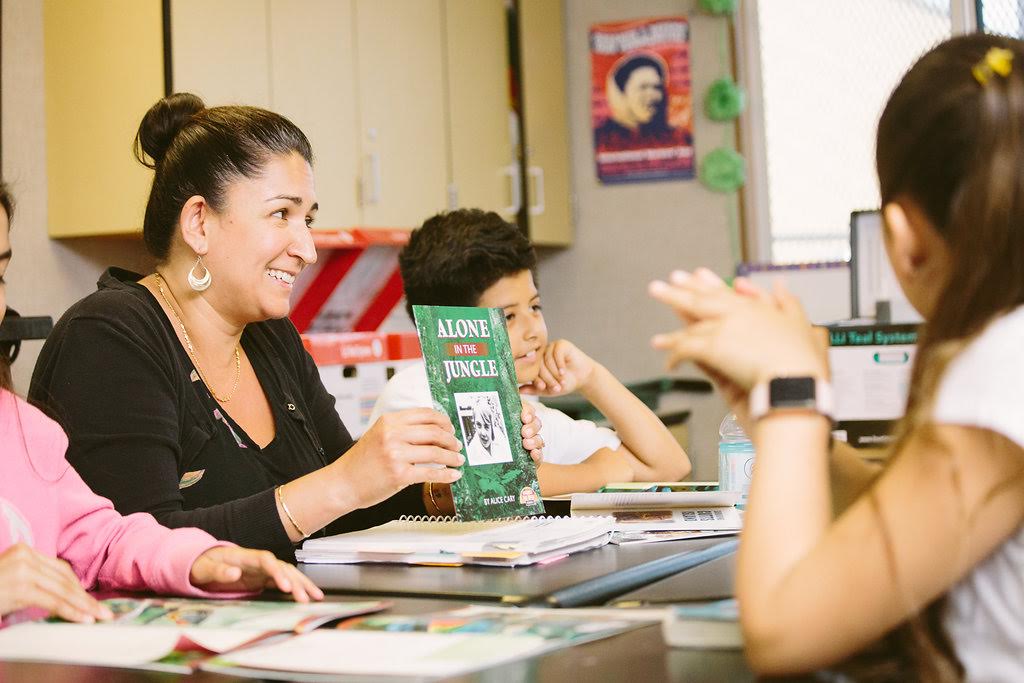 Amy Carozza, the Principal of Coliseum College Prep Academy, leads an engaged group of student in their Leveled Literacy Instruction, July 2018.
The promise of summer reaches beyond the classroom. Summer learning and exploration happens all over our community, whether at the library, at a community center, at church, or in a sports league. At MLK Jr. Elementary students were visited by Stomper from the Oakland A's. Located across the street, our visitors got to see elementary and middle school aged students at the Asalam Mosque School learn Arabic and later catch youth at Oakland Strokes learn independence and sportsmanship through rowing.
Our first Summer Learning Day Open House was a great opportunity to open doors to community partners and create new relationships. We believe that funders, policymakers, and community leaders can help schools and local organizations address summer learning loss by supporting strong programs in engaging more children in summer learning opportunities. While Summer Learning Day has passed advocating for summer learning is a year round project! By supporting high-quality summer learning programs and opportunities we can create real change for Oakland students–in the summer and beyond.
Slideshow of Summer Learning Day