June 11, 2019
Pride Month Suggested Reading List
Share
by Yareli Arreola, Development & Outreach Coordinator, AmeriCorps VISTA
June is officially Pride month! Pride is a month full of celebration but also a reminder of the struggles and triumphs of the LGBTQ+ community. Today I'd like to take some time to highlight some of my current favorite LGBTQ+ books and authors. Books are both windows and mirrors for students, and the more stories we share with our students the more accepting generations become.
Growing up being a Queer Mexican girl not many book characters carried the identities that I did. I often think about how easier accepting myself would have been if I grew up not only seeing people like me but reading books about girls like me. My journey might have been easier if I had books and images that resonated with me and gave me the language I needed to express myself. That being said my goal in curating this list is to help future generations and children growing up thinking there's no one out there like them.
The books listed below are books that have helped my inner child heal but have also brought my inner child so much joy.
Julián is a Mermaid by Jessica Love. It is a story about revealing ourselves, and the beauty of being seen for who we are by someone who loves us.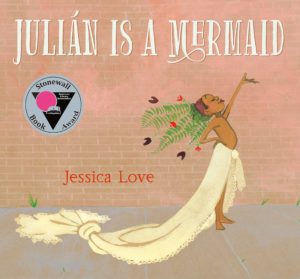 Pride: The Story of Harvey Milk and the Rainbow Flag by Rob Sanders, Illustrated by Steven Salerno. This books teaches kids about LGBTQ+ and San Francisco icon Harvey Milk. It also teaches about the Pride flag and how it became a symbol of acceptance.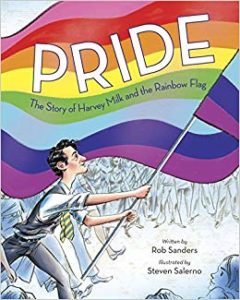 They She He Me: Free to Be! by Maya Christina Gonzalez. This amazing picture book discusses pronouns and gender fluidity. A beautiful book that explores early exploration of identity and kindness.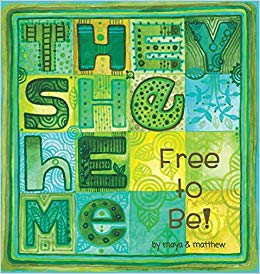 The Boy & the Bindi by Vivek Shraya, Illustrated by Rajni Perera. A five-year-old South Asian boy becomes fascinated with his mother's bindi, the red dot commonly worn by Hindu women to indicate the point at which creation begins, and wishes to have one of his own.
Large Fears by Myles E. Johnson. A sweet book that highlights the need for understanding and acceptance. Jeremiah Nebula is a black boy that loves pink and wants to go to Mars.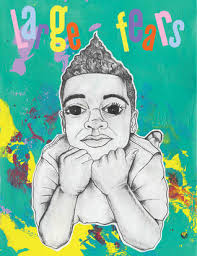 All these books highlight the importance of acceptance, kindness, and understanding things that everyone should be offered regardless of race, class, sexuality. Happy Pride Month!