April 12, 2018
New Members Spotlight
Share
A Brief Interview: Introducing Jim Wambach & Peter Wright
The Oakland Literacy Coalition is proud to have the opportunity to highlight people and organizations from around our network.  We believe in the power of connection! We are excited to have an opportunity to get to know two organizational leaders who have come on board in the last year. We asked Jim Wambach of Faith Network of East Bay and Peter Wright of Aspire Education Project a few questions to learn more about themselves and their work supporting literacy in Oakland.
---
James S. Wambach
Executive Director, Faith Network of East Bay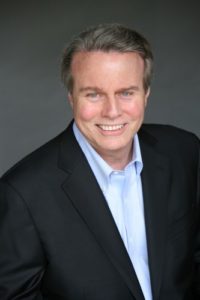 Before we get into some questions, we wanted to give a brief introduction. Jim, you started your career in literacy with leadership and entrepreneurial positions. Leading to this position you've focused on building long-term sustainability, improving capacity of nonprofits, and growing the number of people reached in the community. You joined Faith Network of the East Bay in June 2017 as the Executive Director and in this position have fore-fronted youth development and sustaining the programs that provide education and community support.
What are you most excited about as you finish up your first year at Faith Network?
As Executive Director, I have been able to step into this position with a tremendous foundation of community support, strong programs and dedicated people. There is a wonderful opportunity now to help develop and grow Faith Network to its next phase of community service with deeper programs, an ability to scale the program delivery, and help more children and youth in our community.

Tell us something we don't know about you.
I'm from Cincinnati and have lived in the Bay Area since 2001. I am still a big Ohio State University football fan – Go Buckeyes – though I have children that attended Michigan and Wisconsin, and my wife attended Cal. College football season is a very energized time for many in our family.
What have you loved about Oakland over the years?
Oakland can be summed up in one word – "Spirit". Many are focused on helping to address more systemic challenges that will benefit the generations to come. I'm very optimistic about what I see and feel in Oakland.
Did you have a favorite book as a child?
I had several, but the Hardy Boys, Zane Grey Westerns, Old Yeller and the Red Badge of Courage are ones that were among my favorites when I was young.
What are some opportunities you've begun to see through your work at Faith Network?
At Faith Network, we think a lot about the best possible way to partner with the Oakland Unified School District (the district, the principals and the teachers). We want to make sure our programs (literacy and others) continue to support their efforts in a way that benefit as many children as possible – and as quickly as possible.  This next year we will invest considerable effort to engage, educate and mobilize our East Bay neighbors about the urgency and the need for more community support. There is a critical and very real "fork in the road" in the young lives of the children in our community.
---
Peter Wright
Executive Director, Aspire Education Project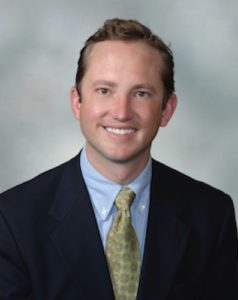 We want to introduce Peter Wright who joined Aspire Education Project as Executive Director this past February. Peter, you have a very diverse background. You are a former elementary school teacher and have held leadership positions within policy and non-profits. Alongside your position at Aspire you are also currently an adjunct professor at University of San Francisco. 
What excites you most about this new position?
I was drawn to Aspire Education Project because of our dedication to equity. As a kindergarten teacher, and later through my PhD research, I continually saw how some students lack the support and resources to academically succeed. Offering one-on-one tutoring scholarships, sending instructors to the Boys and Girls Club, and providing literacy mentoring for youth through our summer Community Reading Buddies program are just some of the ways we are part of the solution.
What's something that not many people know about you?
Professor Dumbledore from Harry Potter is one of my heroes. One of my favorite of his quotes from book 2 is, "It is our choices, Harry, that show what we truly are, far more than our abilities".
With this new position serving the community, what do you love about Oakland?
I love Lake Merritt. Our office is pretty close and I regularly torture my staff by asking them to take walks with me around the lake as we strategize about how we are going to reach more students.
Did you have a favorite book growing up?
The Great Gatsby and it still is. I re-read it about once a year.
Now that you're two months in, what are some opportunities that you are starting to see?
As we all know well, the achievement gap is wide and persistent. I am proud of the Oakland Literacy Coalition commitment to being a part of the solution. It will take a lot of collaboration.
We know that building a future where every Oakland child learns and loves to read will take all of us. That's why we've built a thriving network of organizations to learn, collaborate, and champion literacy. Learn More about our Member Network by visiting our website.  For questions about the Member Network, contact Sanam Jorjani at Sanam@oaklandliteracycoalition.org.