November 23, 2022
Native American Heritage Month Book List and resources
Share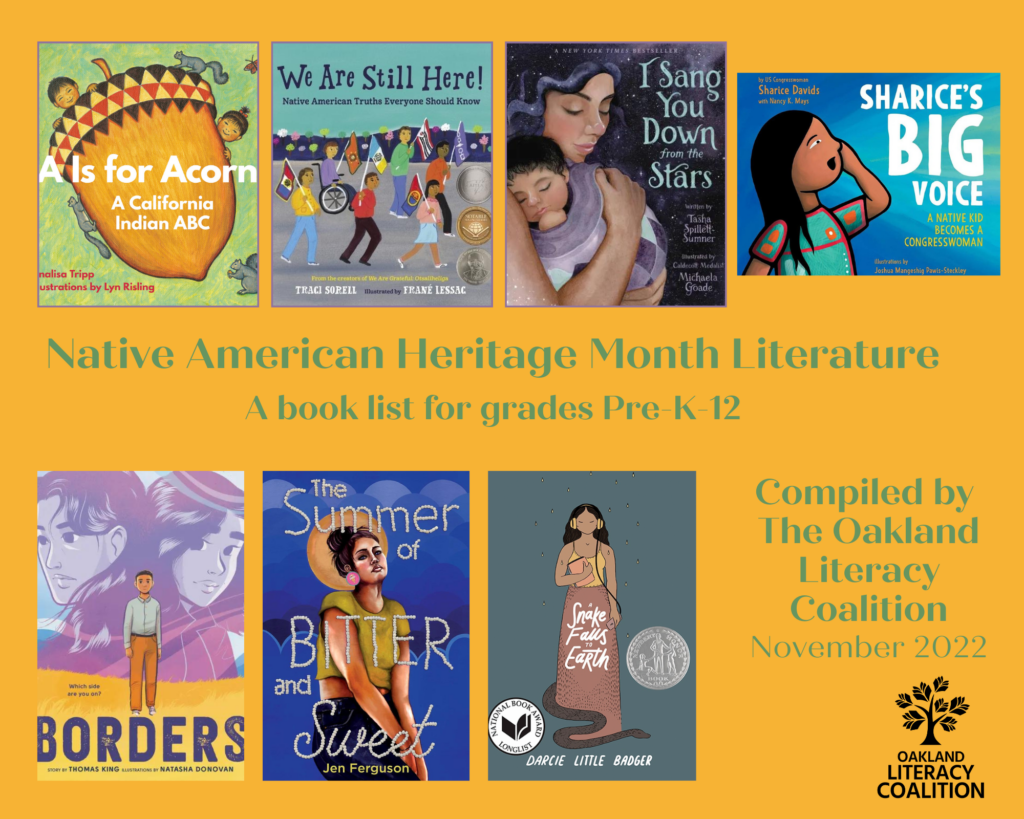 November is Native American Heritage Month, and many people wonder how to "celebrate". As First Nations' Marisa Page says, "But as I consider this time of year and the associated hype around Native Americans, what comes to bear is not the responsibilities of us as Native people, but the responsibilities of others to consider Native people more. There is a responsibility to go beyond the "status quo" lack of education provided in our country today. There is a responsibility to not just celebrate the role Native American played and continue to play in our worlds, but also learn about authentic Native History and contemporary Native issues."
 At the OLC, we can support folks to learn authentic Native History and about contemporary Native issues by sharing high quality books by Native authors. We've created an Indigenous/Native American Book List for you to explore. As with our other book lists, we've chosen to highlight Own Voices books, especially because Native people and their history has been erased and retold by others as a way of revising history. 
In the book list, you can find books for students from birth/pre-school through high school. Here are a few that we're really excited about: 
For the youngest readers,

A is for Acorn: A California Indian ABC

is a beautifully illustrated early introduction to our local Native culture

In

I Sang You Down from the Stars

, an early elementary grade picture book, a mother to be prepares for the arrival of her baby. Illustrated by Michaela Goade, who won the  2021 Caldecott Medal for her illustrations in We Are Water Protectors (and was the first Indigenous artist to receive the award).

A Snake Falls to Earth

, (for grades 6-12), alternates between the perspectives of Nina, a Lipian girl in the real world, and Oli, a cottonmouth kid from the land of spirits and monsters, both fighting to save their families and friends from extinction. 
Here are a few more resources to explore this month: