January 25, 2022
Member Spotlight: The Collective Oakland
Share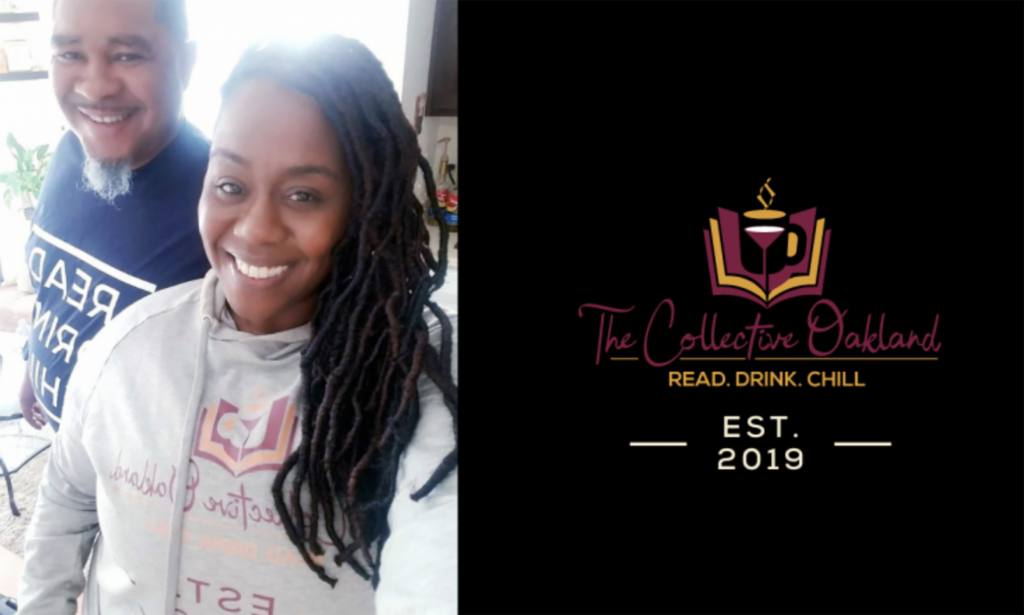 Written by OLC Staff
January 25, 2022
The Collective Oakland is a Black owned bookstore founded by Michelle Walton and Wesley Dawan with the purpose of providing books that are reflective of Oakland's Black community. The Collective Oakland will not only be a bookstore, but a gathering place for people to share stories, experiences and get support and encouragement on the journey of self exploration. 
We got a chance to talk with the founders Michelle and Wesley and hear a little more about the space, why it is necessary and what community offerings they are working on. Read below!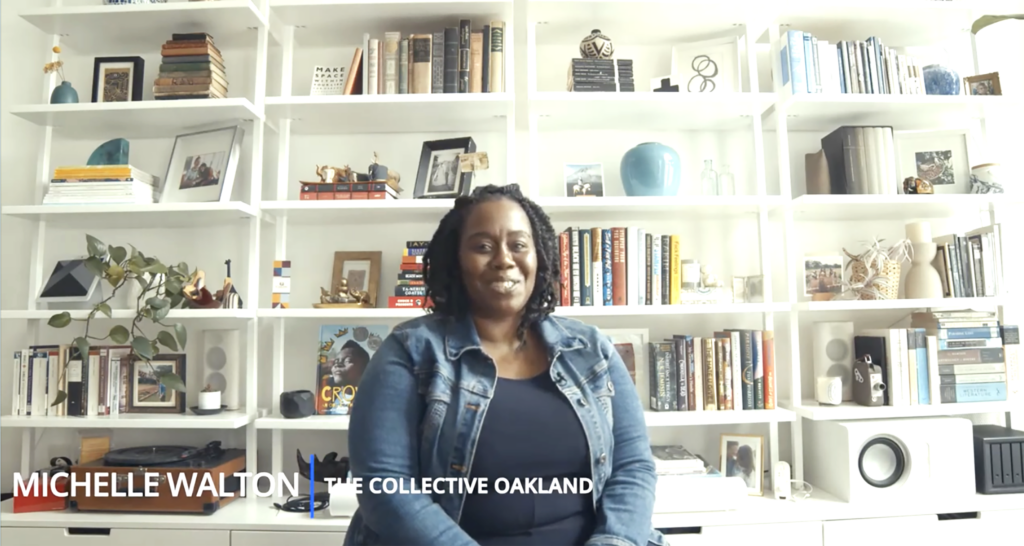 Oakland Literacy Coalition (OLC): What do you think makes The Collective Oakland stand out amongst community bookstores? What is your hidden talent?
Michelle: I believe we are a reflection of our community. First of all, we are book lovers. We don't look like your average store. We're from the hood, where it's hard to find books. For me, a book was a treat. I came from a single parent household, my mom couldn't afford to buy me all these books. But what she could do is buy me one book a week, and that's what kept me occupied on the 14 bus when we rode home. Wesley on the other hand, had access to many books and grew up without a TV in his house. 
We don't look like any other book lovers.  We love fast cars, hip hop, being in a club, traveling. And also, I'll always be curled up somewhere with a good book. We have a breadth of knowledge that draws people in and a totally different approach. Most people are very regimented. We don't want people to feel like they are being judged. We can ask questions like, "do you want to see yourself in this book, your hood, your background or things you've been through?" I feel like we can offer that authentically, because we understand where they came from. 
OLC: What are some of the programs that the Collective is working on?
Wesley: We had an amazing book club online called Collective Minds. We had an amazing subscription box. Our original mindset was to do it live, but we couldn't because of the pandemic. For the harder texts, we would have dinner with it- grab your food, grab your drink and begin these difficult conversations. 
We are planning to start a series called 'A Seat at the Table', where we invite an author in and have brunch. Participants can ask the author all sorts of questions and when they leave they will get an autographed book with a stamp. It's a more intimate experience. 
Michelle: We're also getting reading lists together from celebrities. I have Nipsey Hussle, Jay Z, Jada Pinkett and Questlove's reading lists. I'd love to get local bay area lists from E40, Angela Davis, and Steph Curry. Kids buy those books because they want the same knowledge that they feel they have. It puts them closer to them. 
OLC: Why does your organization support literacy in Oakland?
Wesley: I went to Oakland High and we had books there, so I didn't think it was a problem for other schools. I thought they were all equal. As I grew older, I learned that some kids didn't have books to take home. They had assignments but they didn't have books. It's important to us to try and put as many books as we can in a child's hand, in a person's hand. The internet is fine but you need to have something else. A book provides that. Learning about a character who went somewhere, ate something, experienced something that you don't have access to. It allows your imagination to grow and to experience, even if you weren't there, it allows you to have some idea of what that place may be or what that time may be like.
Michelle: I learned personally that you can really get to understand someone's "why" when you read with them. Two people can read the same text and interpret it totally differently, depending on your background. That can start a conversation that leads to other conversations. Literacy is the foundation.  Especially with so much focus on phones and screens, in order to step back and really get to know something, you have to read. This is about empowering people.  
OLC: What's a highlight from a kid or parent that affected you?
Michelle: There was a young girl, who was 10 or 11 with a single dad. Fathers, when it comes to their daughters, often handle their kids with kid gloves. She was picking all these books that were way too advanced for her, and her father said no it's fine, she can do it. You could tell that he let her be very autonomous with her choices. I gave her a book, "Poison Ivy."  She was so excited, yelling and squealing, "It looks like me!" She kept looking at the cover and was hugging it. I almost teared up. It's better that she read age appropriate books. We want her to be able to grasp the concepts. When you want to foster readers, you can't just look at the child, you have to look at the entire family unit. 
OLC: What do you think are going to be the most impactful lessons from this past year and a half of distance learning?
Wesley: For me, I'm hoping parents that took for granted for many years how difficult teaching really is, now have a taste of what it's like to be a teacher. This made it so that they were more active and participated more fully. 
Michelle: The takeaway for me is understanding the hierarchy of needs. There's a bigger problem here than just 'accelerated learning.' You can't focus on learning when you're focused on living. We need to have hard conversations about why this is the case for our neighborhoods. How can other communities be able to get it together from a history of red-lining? Why are things falling apart in predominantly Black communities? Why are we still not reaching the people we need to reach? It's apparent by the test scores and how many kids are failing in this pandemic. We can't talk about accelerated learning until we get the foundation back together.
Keep up with the Collective Oakland and follow them on social media!
www.thecollectiveoakland.com
FB: the collective oakland
IG: @thecollectiveoakland
Twitter: @thecollectiveO5