April 12, 2018
Aspire Education Project
Share
Member Spotlight: Serving with Equity
Aspire Education Project was founded in 2005 on the basis of putting students first and serving everyone with equity. As one of the only non-profit tutoring and educational service organizations in the Bay Area, their model re-distributes access to academic support and serves families of all backgrounds and income levels with one-on-one tutoring and ACT/SAT test-prep. Over the summer, Aspire's Community Reading Buddies program focuses on early childhood literacy by pairing high school students with preK-4th grade students across Oakland Unified's child development centers.
We sat down with Peter Wright, the new Executive Director of Aspire Education Project, to learn more. In this brief interview we talked about Aspire's mission of equity and their dedication to local partnership.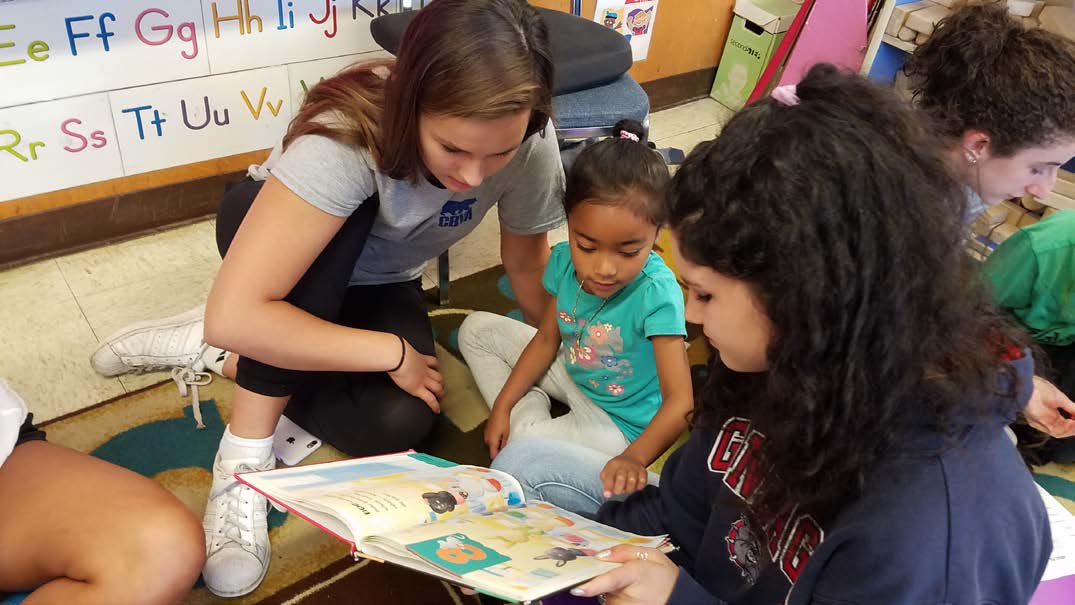 You're fairly new to Aspire, what has stood out to you in your time there?
One of the reasons I was so excited to come to Aspire was that our mission focuses on equity and making sure that everyone across the Bay Area can have excellent academic support. Our model for one-on-one tutoring is that we offer a higher rate for families that can afford it and then re-distribute to those who need the extra support.
I have really enjoyed going to the Boys and Girls Clubs in San Francisco to see our tutors working one-on-one with students. We are currently preparing for our Community Reading Buddies program. I see Reading Buddies as fueling the pipeline of future Bay Area teachers by exposing high school students to the joy that comes from teaching. It is inspiring to see our high school mentors work with their Pre-K through 4th grade buddies. I am proud of the partnerships we have built to make all of this happen.
What do you think Aspire's hidden talent is?
I have been really impressed with our ability to find excellent instructors who form connections with their students. I have been hearing from a lot of folks how inspired they are when working with our tutors. There is some sort of secret sauce there that we are developing. I think it is because we are really rigorous in our recruiting, screening, and professional development. I am very proud of who is on our team and impressed with their diligence and passion for education excellence.
"My observation is that we are all going to be so much stronger if we work together and build partnerships. So the Oakland Literacy Coalition is very much a part of making that happen."
What has inspired you?
We have a partnership with an organization called She-Can that provides tutoring via Skype for a girls school in Cambodia. It was amazing to watch one of our instructors interact and tutor these enthusiastic girls from so far away. Thinking that the reach of Oakland literacy and the education we are inspiring here and across the Bay Area can reach all that way is pretty great.
Tell us about an "Aha" moment, where everything just clicked. 
It's very much the work that the OLC is doing that makes everything click! My observation is that we are all going to be so much stronger if we work together and build partnerships. So the Oakland Literacy Coalition is very much a part of making that happen. That's why i'm dedicated to making sure that Aspire is a strong partner with the OLC and the OLC Member Network because the task we have before us is so immense and we just have to keep being persistent.
Finally, what three words would you use to describe Aspire? 
Learning, equity, excellence, is what we are shooting for.
This blog is a feature highlighting our OLC Member Network in action. We know that building a future where every Oakland child learns and loves to read will take all of us. That's why we've built a thriving network of organizations to learn, collaborate, and champion literacy.  Learn More about our Member Network by visiting our website.  For questions about the Member Network, contact Sanam Jorjani at Sanam@Oaklandliteracycoalition.org.